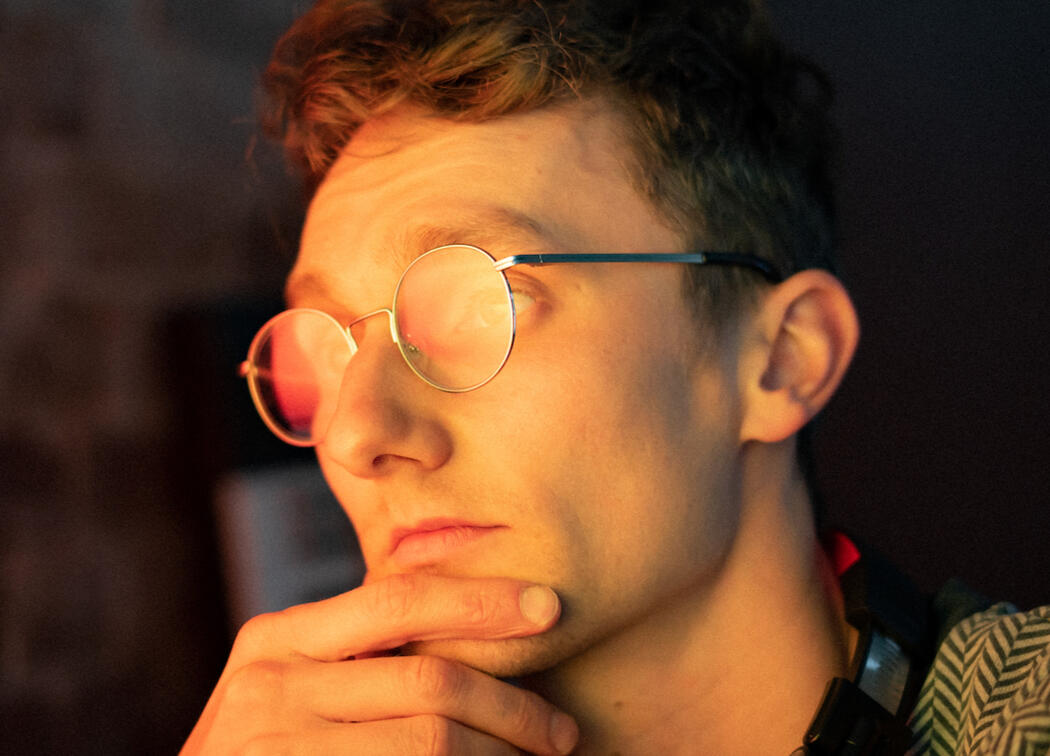 Sign of Angelo
Composer // Producer // Film Maker
Bio
---
Sign of Angelo emerged from being the musical creator of the heavily-blogged electro duo Muchuu, back when he was 18 who were quickly picked up by Tom Robinson, Huw Stephens and Nick Grimshaw in 2011 and with tracks picked as 'Record of the Week' on BBC Radio 1. After the band ended in 2012 to the disappointment of their global fan base, George embarked on his solo venture.

With many years as a film producer and composer of soundtrack for screen as well as a love of song writing and lyrics, so began the journey. Nine years of honing, trial, and testing lyrics have been a labour of love and a creative wrestle to discover and perfect the sound of Sign of Angelo. For George it was a near decade of love and loss, family, death and dancing all intertwining with and inspiring his music.

When the pandemic hit in 2020 George had a growing conviction and urgency to finish his debut album, and used extra hours, musician friends sending files remotely and vocals recorded in a cupboard to pull it together. Sign of Angelo was made artist of the week by BBC Introducing Hereford and Worcester, just a few weeks after making the music public.

The first album 'To the Human' is out now and was released on the 16th July 2021. With all songs written and produced by George, the album maintains the cinematic feel of his roots in soundtrack, with the magic and ethereal vibe of Muchuu but with a new sonic and lyrical perspective. It's poetry that you hear in a new way with every listen. Being a video creator George has made home made music videos with nothing but himself, a camera and a few interesting ideas to bring the message of the music to life.

George continues to create music for film and has worked on many contrasting projects over the years, from short creative films and music for stage, to documentaries. He has a passion for creating simple yet emotive underscore that serves the story telling without distracting from the visual experience.

Check out 'To the Human' here. Listeners have likened it to Francis and the Lights, Coldplay, Jonsi, Sigrid, Bastille, Imogen Heap and M83. But see what you make of it!
---
Press release
---
Take a look at this cheeky press release
---
What people are saying about the debut album 'To The Human'?
"Thank you so much for making this album."
"These songs are amazing, George has done an exceptional job. It really is an amazing album."
"It's amazing I full on cried to the song 'Son.'"
"I can't get enough of it. I love every song."
"It's so beautiful... Stunning album..."
"Just listened to your album on the train home... perfect for gazing out the windows as the trees rush by! And made me cry."
"Love the album bro! So many great songs."
"It's freaking brilliant, and I absolutely love Cosmic Tanzanite. Epic tune and amazing lyrics. I'm hooked!"
"...it truly is a masterpiece!"
---
Contact